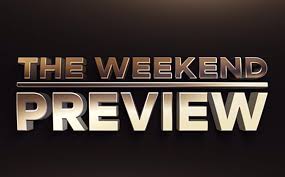 Raleigh Walkers athletes will be competing in 2 different meets, at 2 distances and on 2 coasts over the weekend.
First up in the Mondo College Invitational at JDL Fast Track in Winston-Salem, NC on Saturday Jan 15. Stefanie Meacham and Matt Holtry will be racing 3000m against many of the top NAIA collegiate athletes in the US. Meacham will be looking at breaking the team record of 15:35.26 (Natalie Ehlers – 2020) and Holtry will be seeking to set the initial record for the 40-44 age group.
Race start is approximately 9:00am ET
Live Results | Live Stream (Runnerspace subscription required)
On Sunday Jan 16, Dan Nehnevaj and Bricyn Healey will compete in the USATF 35 km Championships in Santee, CA. $25000 in prize money will be available for each gender, as well as 4 spots on Team USA for the World Team Championships in Oman this March. The first finisher of the teammates will set the team record at the newly created distance. Both athletes will be vying for World Athletics ranking points and qualifying times for the World Championships in July to be held in Eugene, Oregon.
Race start is 7:30am PT.
Live Results | Live Results #2 | Live Stream (possibly here)
All Raleigh Walkers athletes are excited to use Nuun Hydration as their Official Hydration Partner.
#nuunlife #nuunlove #teamnuun #nuunhydration