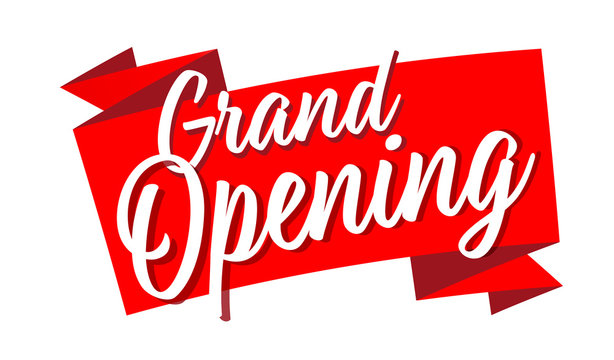 The Raleigh Walkers, sponsored by Nuun Hydration, split the squad amongst 2 meets on separate coasts to open the 2022 season. All of the athletes who competed are members of the USATF NC Race Walk Development Program (NC RWDP). This program provides financial assistance to elite and emerging elite athletes so they can train and compete to represent the USA in international competition with the goal of helping create Olympians in the event.
In Winston-Salem, NC at the Mondo Classic Invitational, 3 were scheduled to compete. Newcomer Steven Smith, 4th at the 2021 Olympic Trials, completed the 3000m in 13:35.52 to set a club record at the distance, finishing 2nd behind Carson Johnson of Cumberlands College. Stefanie Meacham, former NAIA All-American, lead most of the way and finished 3rd in 16:03.44, behind Jesi & Tori Heiser-Whatley of Columbia College. Matt Holtry was under the weather and decided to push of his season debut until next weekend.
Race Video (subscription needed)
Full results, by gender, are below.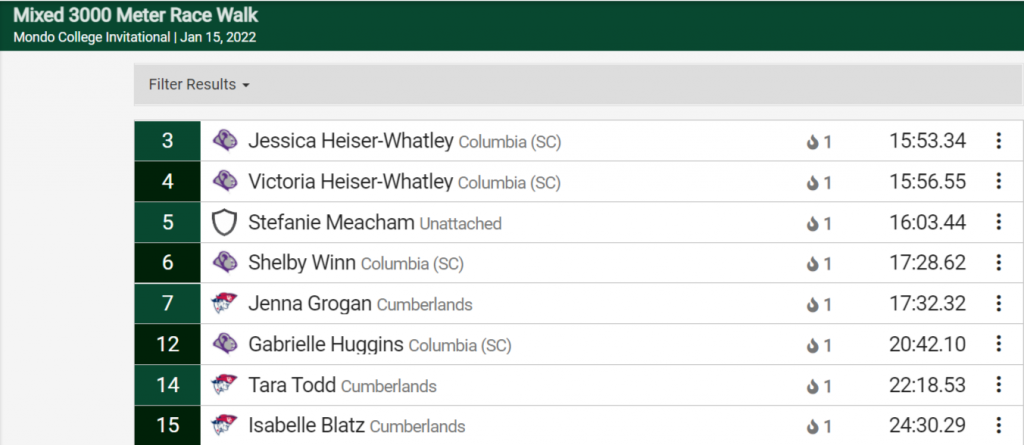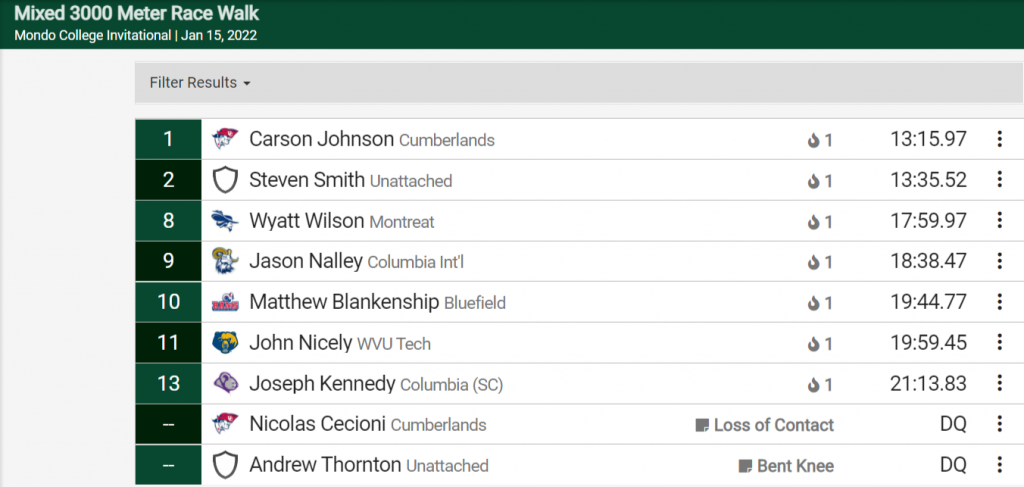 In Santee, CA at the USATF 35 km Championships, our 2 men did not disappoint. In fact, they took everything that was available to them by placing 2nd and 3rd in their debuts at the distance. Falling in behind 2021 Olympian & US record holder Nick Christie, Dan Nehnevaj was a strong 2nd the whole way. Bricyn Healey had company for most of the race but was able to pull away from Cody Risch late to get 3rd place. Dan finished in 2:59:21 for a new club record, and Bricyn was 3:05:13. Those times equate to 8:15 & 8:31 per mile for 21.75 miles.
In addition to adding major points to their standings in the World Athletics rankings tables, which will will be used to select the team for the 2022 World Championships in Eugene, Oregon, Dan took home $6000 & Bricyn $4000 for their efforts. Additionally, both have qualified to represent Team USA at the World Team Race Walking Championships in Muscat, Oman on March 4-5, 2022.
Full Men's results below.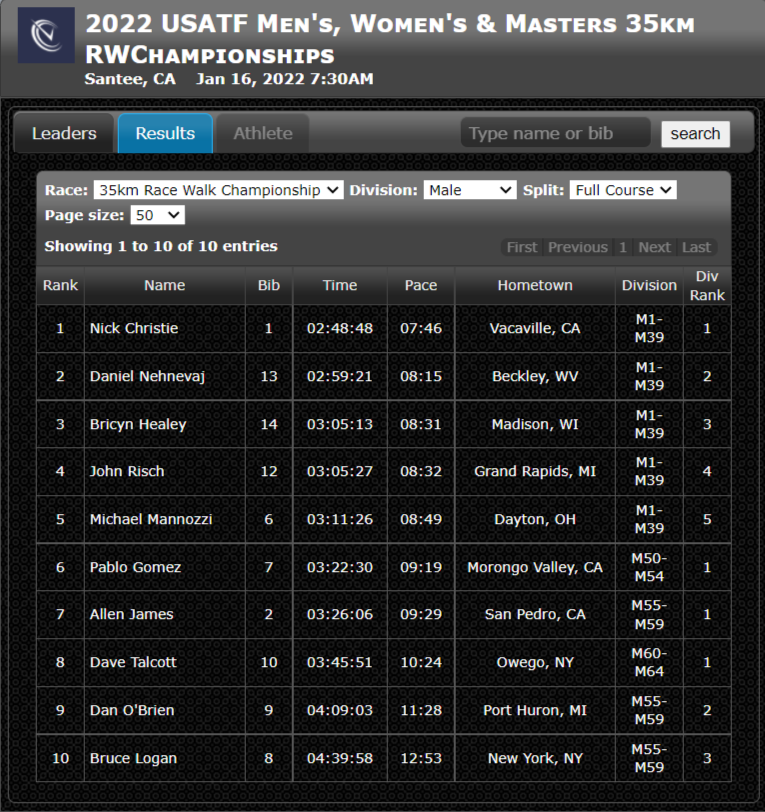 Raleigh Walkers thanks USATF NC and Nuun Hydration for their assistance.
#nuunlife #nuunlove #teamnuun #nuunhydration