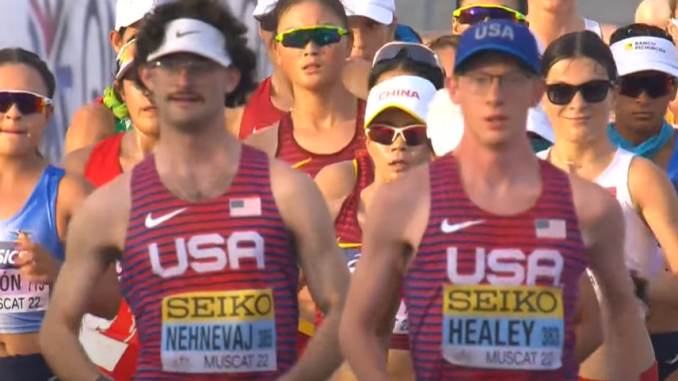 In their debuts on Team USA and only their second attempts at the 35 km, Bricyn Healey and Dan Nehnevaj survived the 30 degree Celsius (86 F) temperatures and steep inclines on an unshaded 2 km loop to finish 44th & 45th at the World Race Walking Team Championships in Muscat, Oman.
Finishing the grueling race in 3:03:30 and 3:06:37, they were the top 2 men finishers on Team USA. 14 athletes either did not finish (9), or were disqualified (6). Michael Mannozzi (Shore AC) followed with his 51st place in 3:28:16 time to close the scoring with 140 points, enough for 8th place in the team scores. 19 of the other nations competing did not have enough finishers to compile a team score.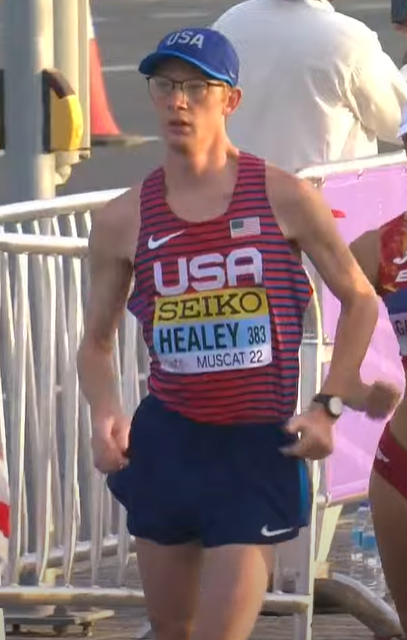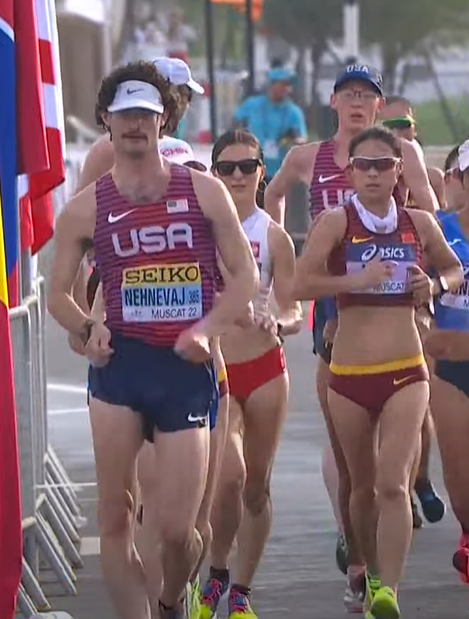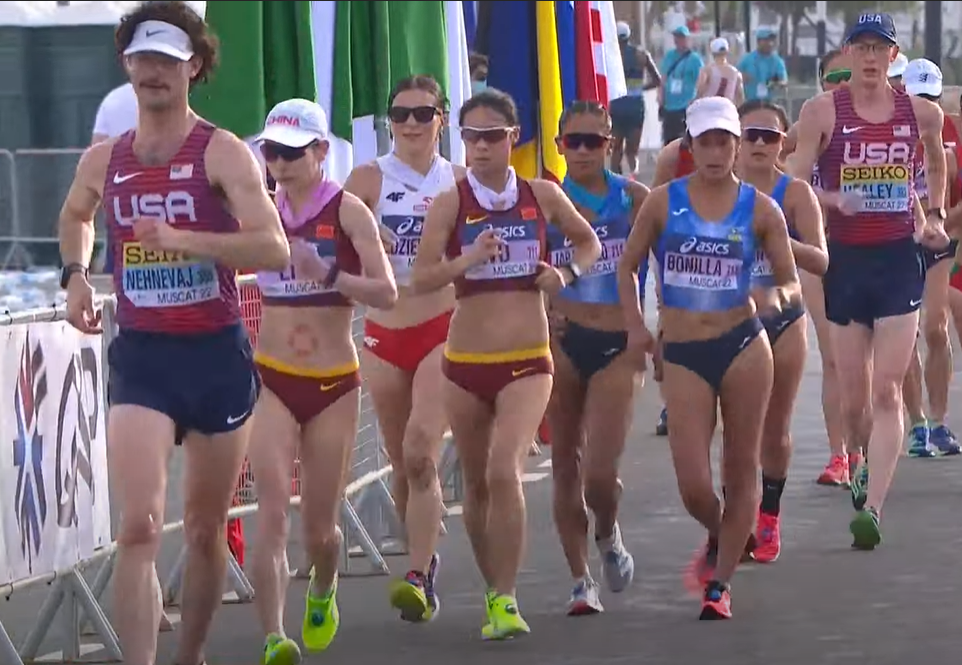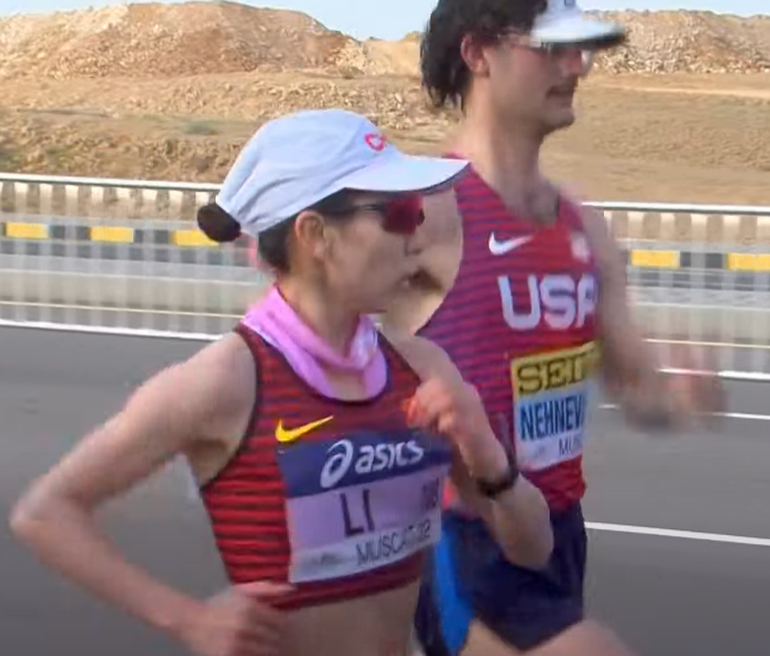 Full results are posted here.
Both Bricyn and Dan should move up significantly in the world rankings based upon their performances in this competition, based upon their places, times and the event's prestige on the calendar. This should enhance the likelihood that one or both of them will represent Team USA at the World Outdoor Track & Field Championships this July in Eugene, Oregon.
Next up for both should be the USATF 20 km Championships in Hauppauge, NY on April 24, where they may be joined by Steve Smith.