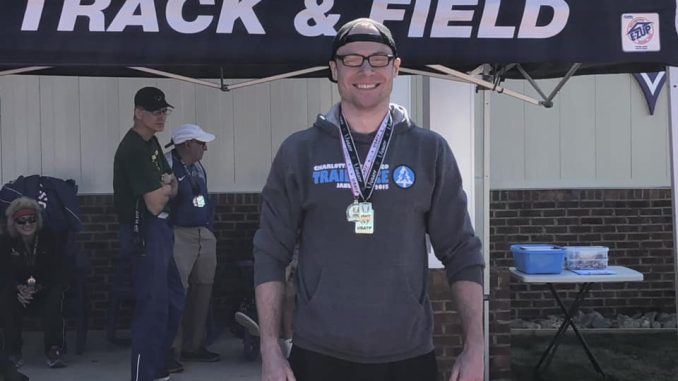 The USATF SE Region Masters Indoor Championships suffered from delays of about 3 hours from the advertised start times for events, but this did not prevent Matt Holtry from getting his season debut in and setting a team record in the process.
Matt finished the 3000m Race Walk in a time of 21:05.82. This won the 40-44 age group and was good for second place overall.
The late start prevented Holtry from competing in his other 3 events (1500m Race Walk, 1500m & 400m) however.
Full meet results.