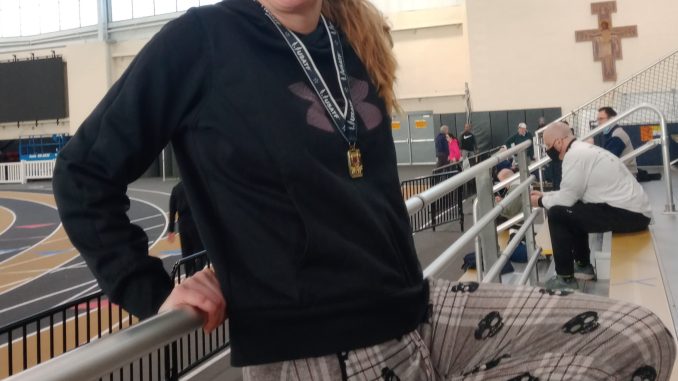 Cher Armstrong reset her existing Mile record for the 35-39 age group with a time of 9:50.35 at the Long Island Indoor Championship. This bests her recent record of 10:24.7, which was set at the East Region Championship, by over 34 seconds.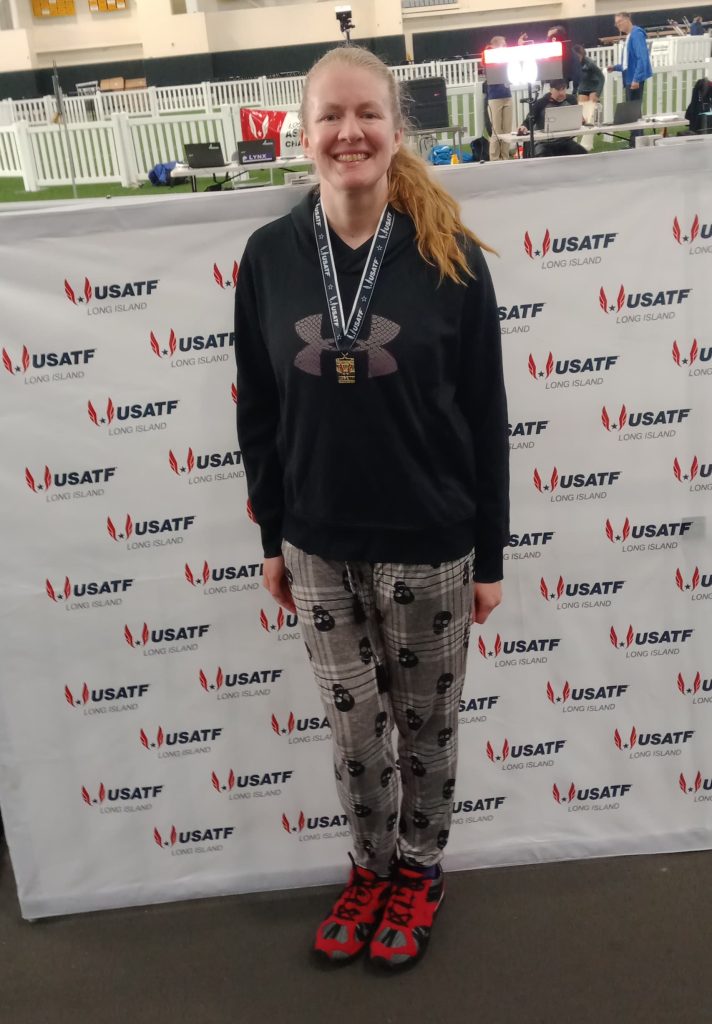 Next up are the USATF Masters Indoor Track & Field Championships at The Armory Track & Field Center in NY City on March 18-20, where she will compete in the Mile and 3000m Race Walk events.
Full meet results are here.
Lap splits:
1:12.431 (1:12.431) 2:22.581 (1:10.150) 3:34.064 (1:11.483) 4:46.667 (1:12.604)
6:01.747 (1:15.080) 7:19.048 (1:17.302) 8:35.514 (1:16.466) 9:50.345 (1:14.832)