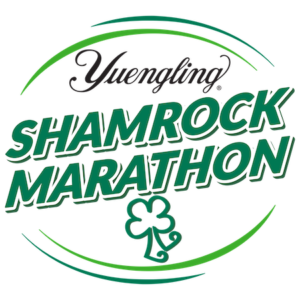 Rebecca Garson made a return to racing at one of her favorite events, the Yeungling Shamrock Half Marathon in Virginia Beach, VA. Pacing a friend, she finished the 13.1 miles with a chip time of 3:31:02. Her placings were: 5765th overall, 338th female, and 259th female 55-59.
In typical Garson fashion, she passed people in the second half of the race, moving up 77 places overall after the 10 km split.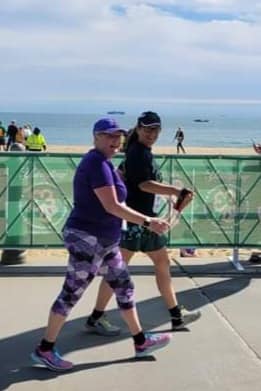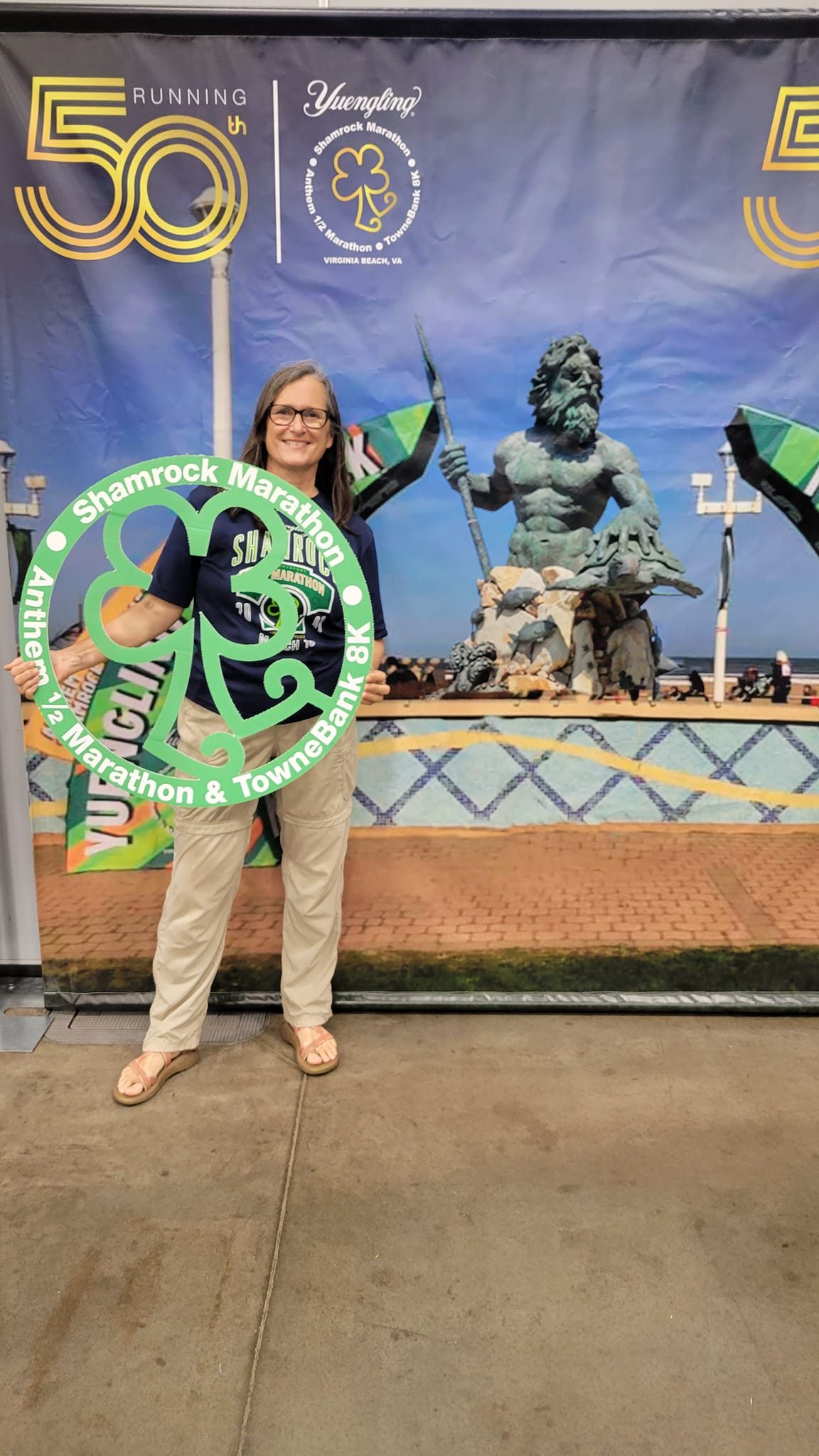 At one time, the race had an official walk division, which was dropped because runners did not understand that you had to walk the entire way to score in that group. As such, Rebecca's 2:15:37 time from 2008 remains the course & event record forever.