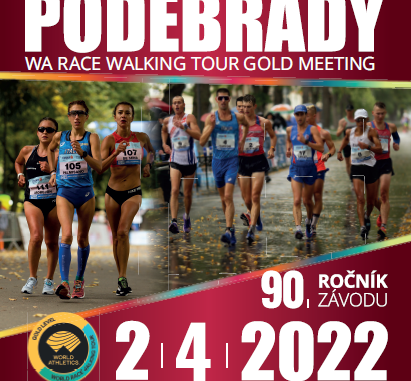 On April 2nd, Dan Nehnevaj will be racing 20 km in Podebrady, Czech Republic against many of the best athletes in the world. This event, celebrating it's 90th anniversary, is a World Athletics Race Walking Tour Gold Meeting, which means that bonus points are available to those athletes looking to qualify for the World Championships.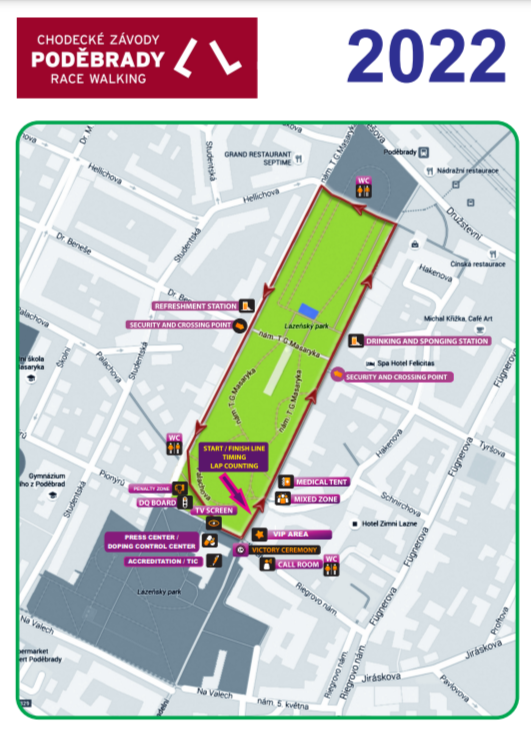 Podebrady Race Walk Course Map
367 athletes will be competing at various distances during the event. Dan will be joined by Nick Christie and Robyn Stevens, who both were on Team USA for World Team Championships with him. 29 nations will be represented in the Men's 20 km event. The full entrant list is here.
Race time is set for 3pm local time, which is 6 hours ahead of ET, so those wanting to follow the race should be ready for a 9am ET start. Those wishing to follow the 20 km for women will need to prepare for that start, which is 2 hours earlier.
Race Website | Live Results | Live Stream (Facebook – definite) (YouTube – possible)