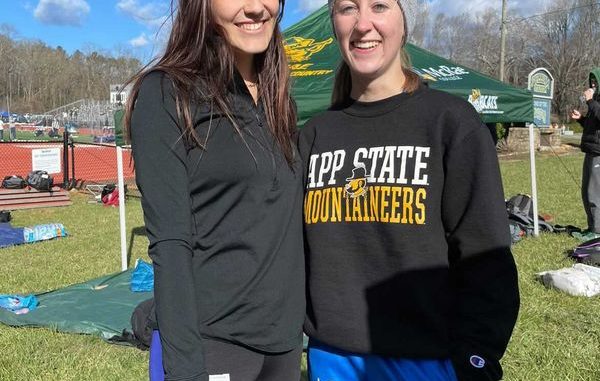 Battling 40 degree temps and 30 mph winds, Stefanie Meacham & Natalie Ehlers were able to put together strong performances at the Montreat Invitational in Black Mountain, NC. Both Stefanie and Natalie fought the tough conditions to finish 5000m in 28:01.30 & 28:40.60.
Their performances were also enough to be 1st & 2nd in the NC Championship division.
Full race results.
The dynamic duo also enabled the Raleigh Walkers to secure a tie for 15th place in the Women's meet with Erskine College, with a total of 14 points. 24 team scored in the meet, which was won by UNC-Asheville with 110 points.
Stefanie is a student at Appalachian State University and Natalie a student at Elon College. Both are part of the USATF NC Race Walk Athlete Development Program.