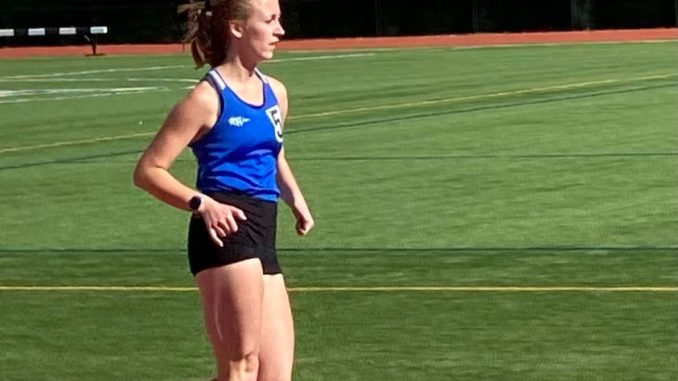 Dealing with weather delays, assorted ailments and crazy weather changes wasn't enough to stop Stefanie Meacham from racing to her season's best 5000m at the Last One Best One meet at Montreat College on May 6th.
Facing a field of 4 teammates from Columbia College (SC), Meacham took the second position right from the start and wasn't challenged at any point, finishing the 12.5 lap race in 27:16.68.
Full results from the Women's 5000m Race Walk.