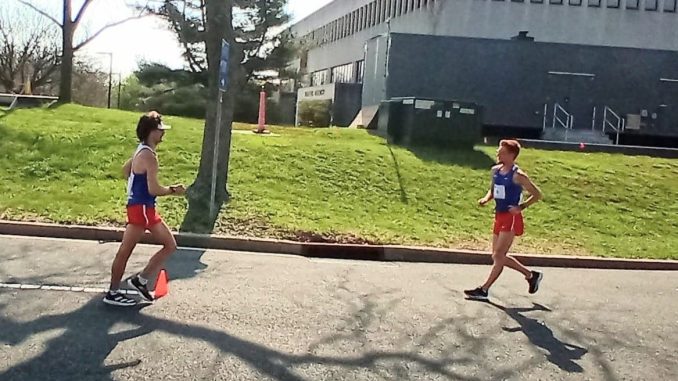 Fighting the wind and a course with many turns and grade changes, which makes for a tough day, Dan Nehenvaj and Bricyn Healey managed to race well under the tough conditions and place 2nd and 6th in the USA 20 km Championships in Hauppauge, NY. Their times were 1:30:08 & 1:36:17 for the 10 lap course. Both athletes were not at 100%, suffering from assorted leg injuries which slowed their times in addition to the course and wind.
Walk fans lined the course, including our own Cher Armstrong, who provided all the pictures and cheered her teammates on, and the always present Sharon Gruttadauro, whose live streams of all the big races are always appreciated by those who cannot make it to the race in person.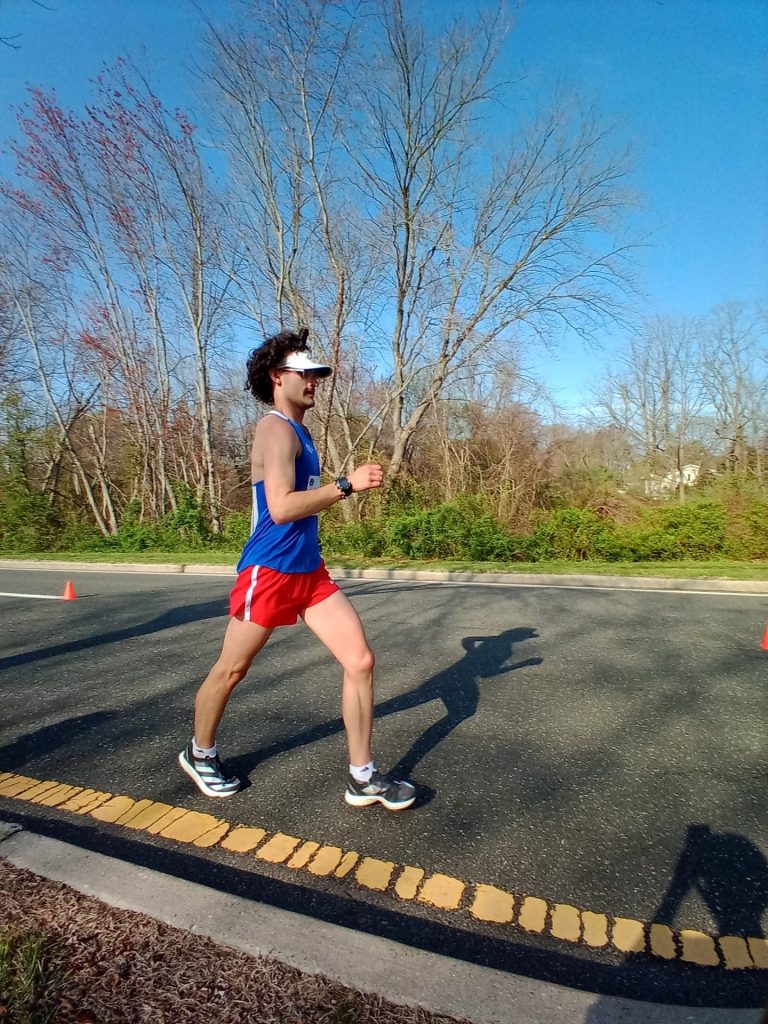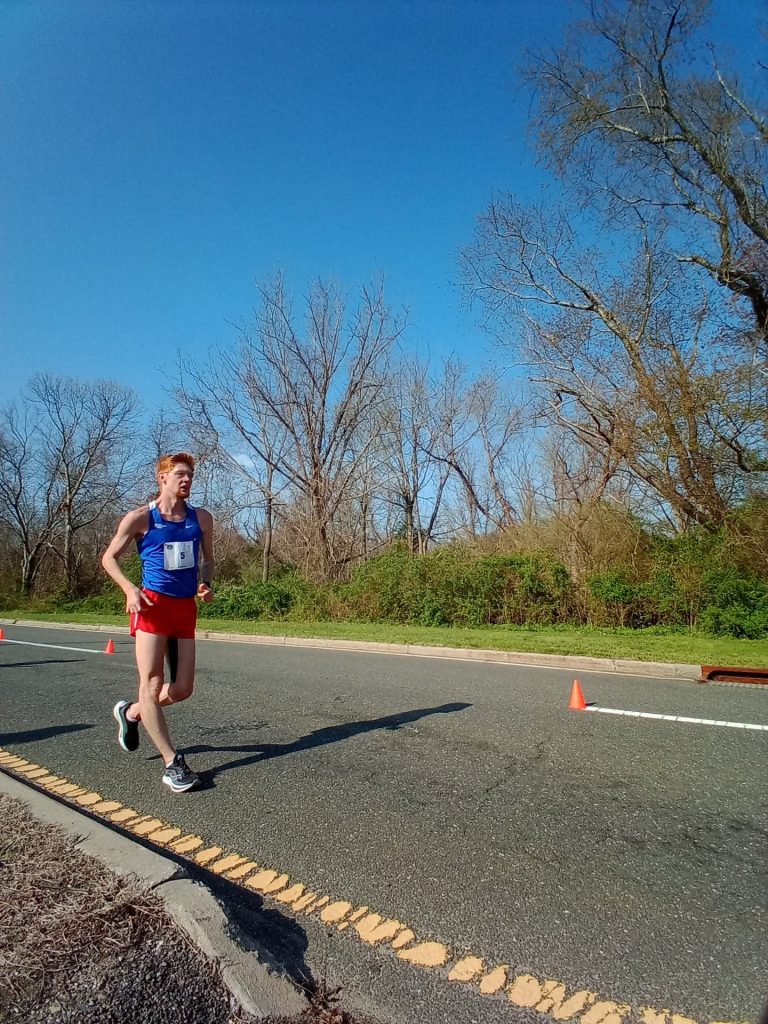 Dan takes home $6000 for his efforts and Bricyn will get $1000 for his.
Individual images from the timing company's finish line camera and a link to splits for each can be found at the following links: Dan Nehnevaj & Bricyn Healey
Full results can be found here and the archive of the race video is here.