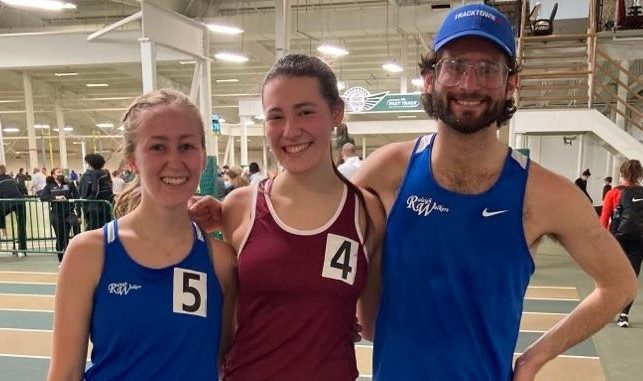 Two separate weekends at JDL Fast Track saw the Raleigh Walkers 3000m record get broken by different athletes. Dan Nehnevaj rewrote Steve Smith's 1 week old standard of 13:35.52 by almost 68 seconds, winning his race in 12:27.57. Dan now has the US#2 performance behind Jordan Crawford of Missouri Baptist Univ, who walked 12:26.33 just 2 days earlier. Dan's time in the 2nd fastest 3000m of all time at JDL Fast Track.
For the ladies, Stefanie Meacham had another strong effort, finishing 4th in the women's event in 16:19.31. Just behind Meaham, in her first race in 2 years, Natalie Ehlers surprised with a solid time of 17:01.80.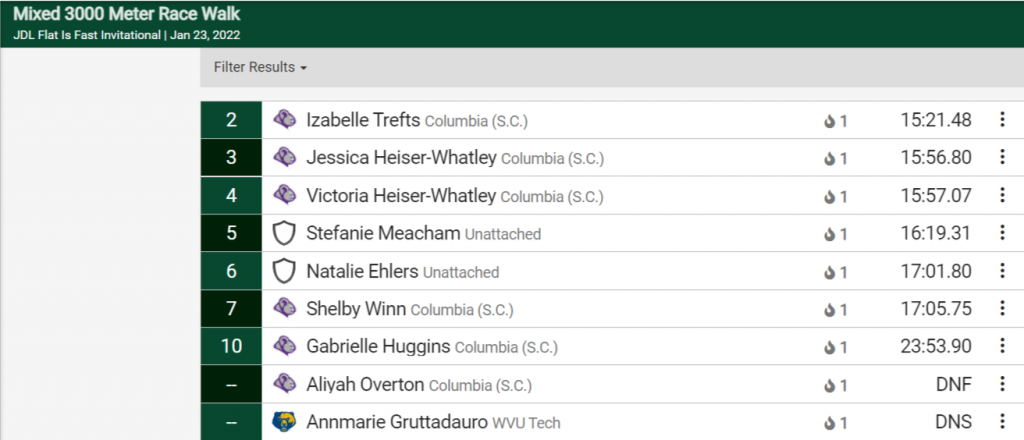 Both women will continue to work on fitness as they prepare for the upcoming outdoor campaign which will focus on the 5000m & 10000m distances. The men, joined by Bricyn Healey, will next compete in the Millrose Games vying for the USATF 3000m Championship on January 29th.