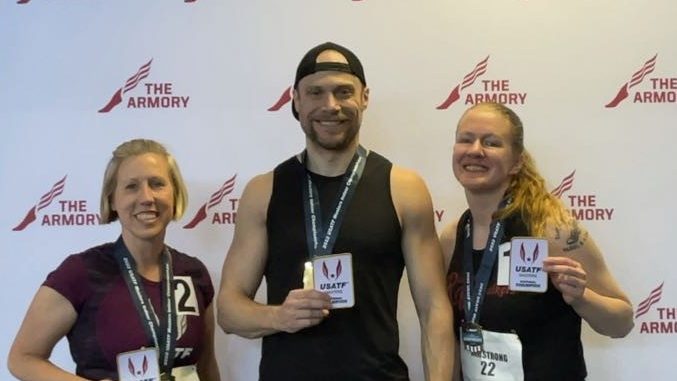 The USATF Masters Indoor Championships saw the trio of Raleigh Walkers competing over the Mile distance. Age group were combined to offer the best competition for the athletes.
First up were Cher Armstrong and Andrea Easterday in the Women's 25-59 Mile. Walking in 2nd and 3rd for the majority of the race, behind a guest competitor from Great Britain, Armstrong and Easterday navigated the tight turns and high banked of the Armory oval. Finishing in 10:41.68 & 11:24.16 respectively, Cher and Andrea secured National Championships in the 35-39 and 40-44 age groups.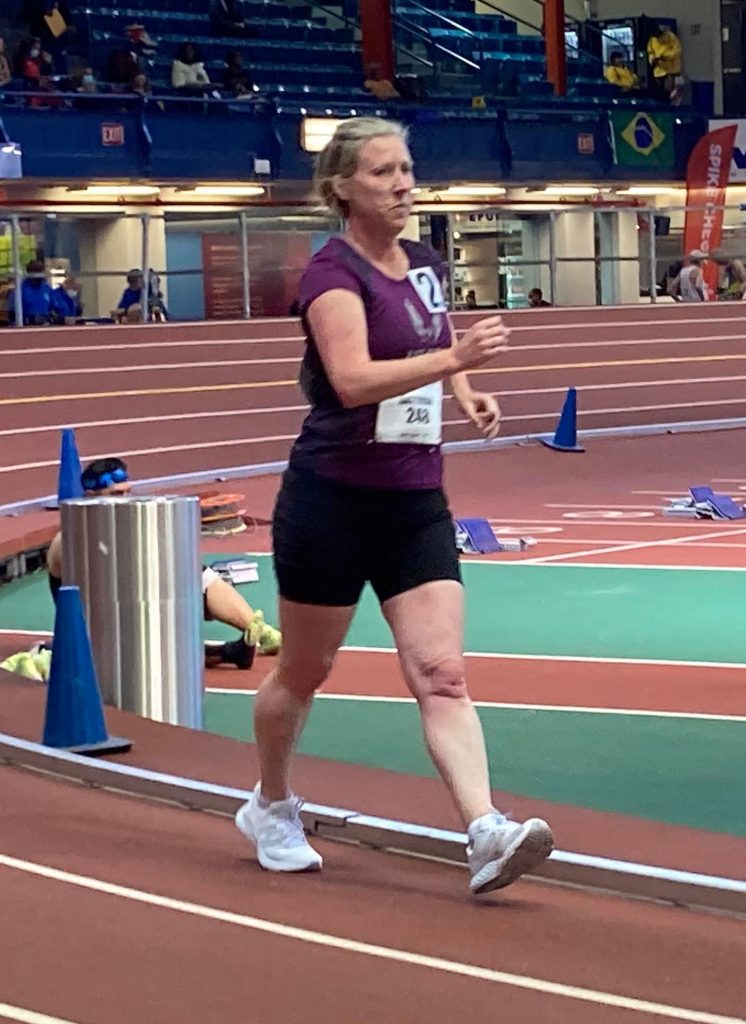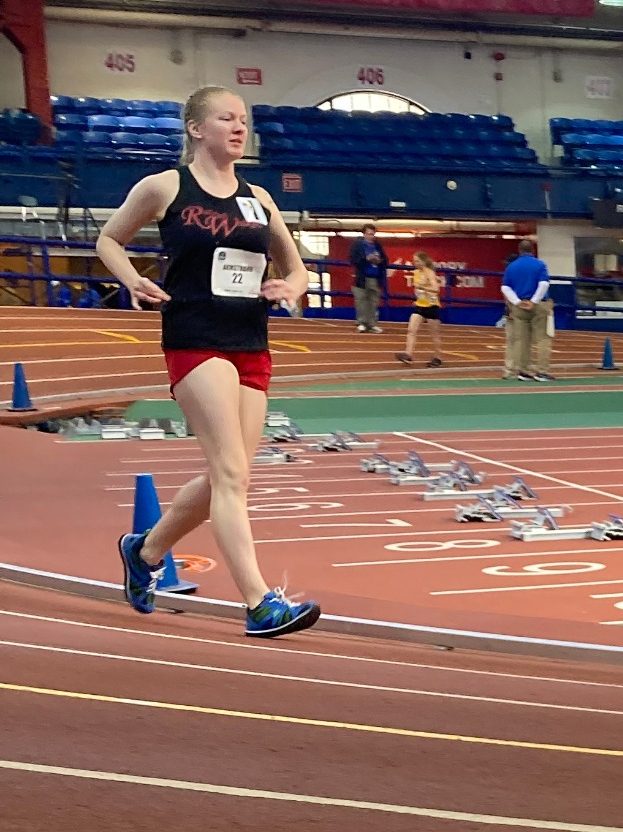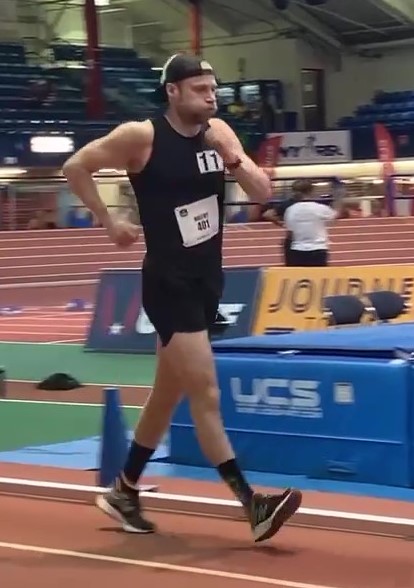 Next on the track was Matt Holtry in the Men's 30-69 Mile. Walking in 9th place for 7 laps, he was able to go by Barry Blake (Shore AC) just before the bell and secure 8th place overall in a time of 11:19.80. A late DQ moved Matt up to 7th overall finishing place. This performance is a new Team Record for the distance in the 40-44 age group and makes Holtry a National Champion.
Women's Mile Results | Men's Mile Results
Team Scores for the meet are an ongoing process, as they are updated at the conclusion of each event. For day 1, we have 16 points for the Women and 8 points for the Men.
Women's Team Scores | Men's Team Scores