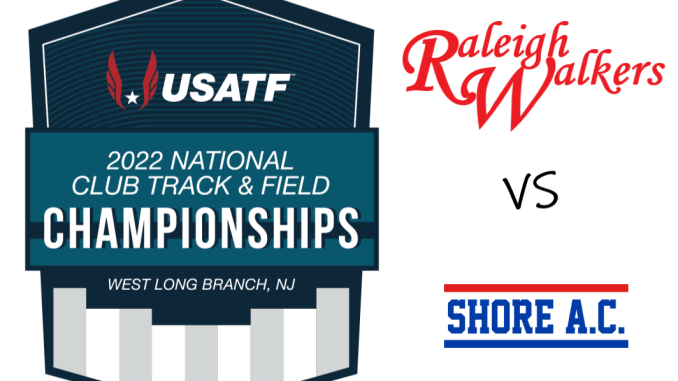 Two Raleigh Walkers will be making the trip to Monmouth University in Monmouth, NJ for the 2022 USATF Club Track & Field Championships. Entered in the 5000m Race Walk are Cher Armstrong and Ivonne Cirino-Klevans. They'll be facing off against the women's team of the meet host, the Shore AC, which has 3 women in the race.
Based upon seed times, Cher is the presumptive favorite and Ivonne may be the likely silver medalist.
Also competing for the team will be Ivonne's son Alexander Klevans in the 5000m run.
Start time for the combined 5000m RW is set for 8:30am with the men's 5000m following at 9:45am.
You will be able to follow the live results for the meet on the VP Timing website.
Even photos from Saturday will be posted here.