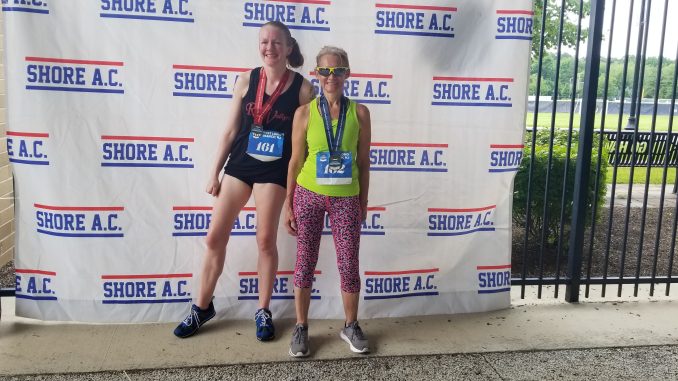 Ivonne Chirino-Klevans and Cher Armstrong literally walked away from the field at the USATF Club Track & Field Championships at Monmouth University on July 2nd. Walking in a combined heat with the men, they were able to lap their nearest competitor in the women's field to finish 1st and 2nd.
Ivonne is a National Champion in her first judged Race Walk. Cher continues her history of medaling at the Club Champs, which seems to be an annual affair for her.

Ivonne crossed the line in 33:29.76, a PR for 5000m, and a new club record for the 55-59 age group. This bests the time of 38:37.33 by Vicki Grechus from 2011. Cher followed in 2nd with a 33:49.96, after leading through the first mile, slowed a bit by some hip and leg pain along the way.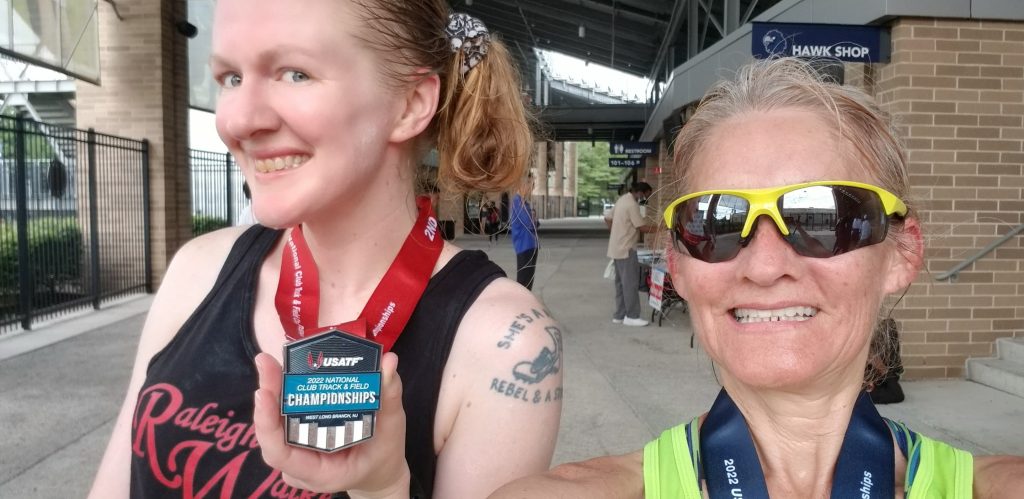 In the Men's 5000m run, Alex Klevans, competed well in the field of 10. He was able to finish the race in 20:14.04, good enough for 9th place overall and 2 points in the Team Scoring.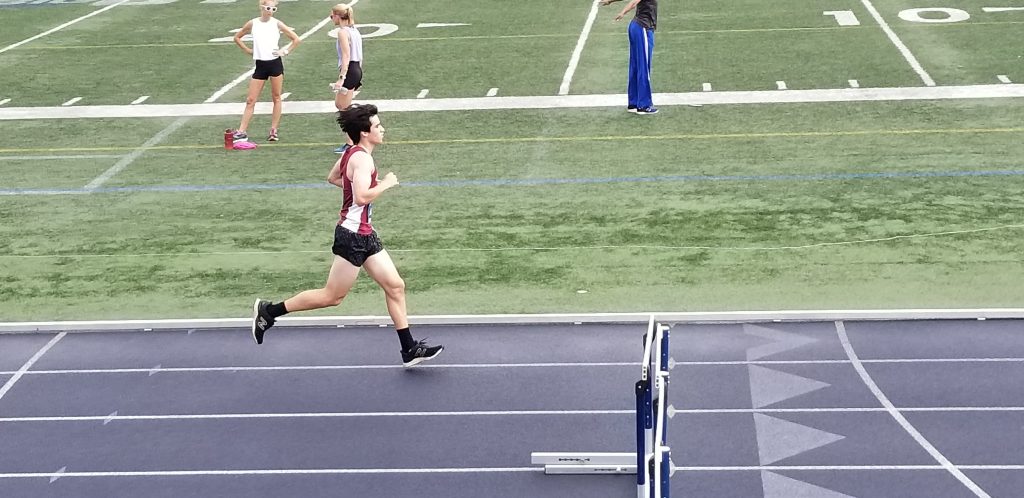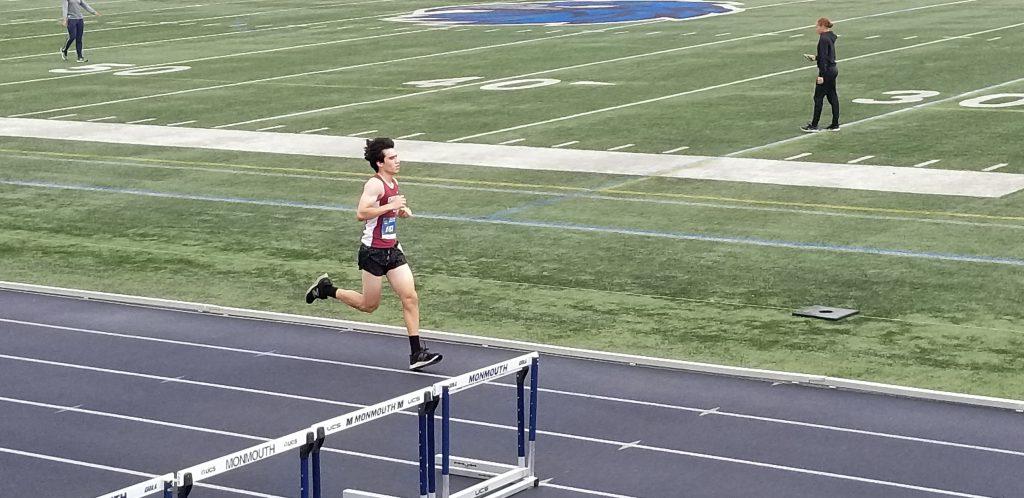 Final Team Scoring of the USATF Club Track & Field Championships
| | | | | | | |
| --- | --- | --- | --- | --- | --- | --- |
| Place | Women | Points | | | Place | Men | Points |
| 1 | Central Park Track Club | 218 | | | 1 | Central Park Track Club | 207 |
| 2 | Shore Athletic Club | 145 | | | 2 | Shore Athletic Club | 180 |
| 3 | Next Level Athletic Club | 33 | | | 3 | Greater Philadelphia TC | 42.5 |
| 5 | Raleigh Walkers | 18 | | | 20 | Raleigh Walkers | 2 |