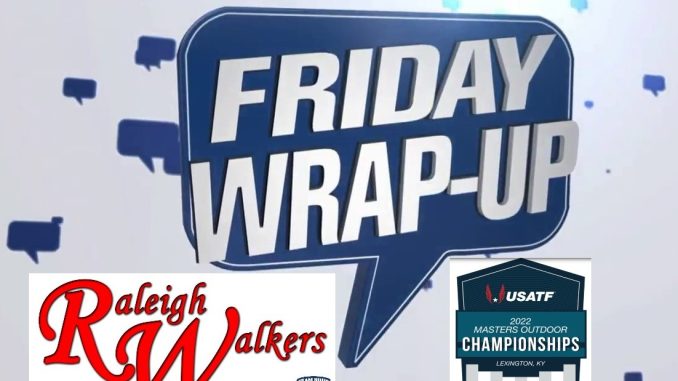 Friday 7/29 at the UK Track & Field complex saw the Raleigh Walkers go after medals in 2 of the 3 combined heats of the 5000m Race Walk.
3 of our 4 women racing today had excellent results and returned with medals. Ivonne Chirino-Klevans lead the way, finishing 4th overall and 2nd in the 55-59 age group with a time of 32:57.72. Next was Rebecca Garson, 3rd (55-59) with a 35:55.24, then Andrea Easterday, 2nd (40-44) in 36:06.07. Cher Armstrong has been struggling with a hip issue and this lead to a DQ for bent knee violations.
Ivonne set a new 5000m record for (W55-59), breaking her time of 33:29.76 from the USATF Club Championships. Her 3000m split of 19:18.80 bested the record of 21:32.90 by Katherine Fincher from 2015 too.
Matt Holtry lined up against a very tough field of men in the last Race Walk of the day and worked his way though the pack to finish 9th in a field of 17. His time of 35:06.54 was good for 2nd (40-44) and established a new record for the age group at 5000m.
Women's Results | Men's Results