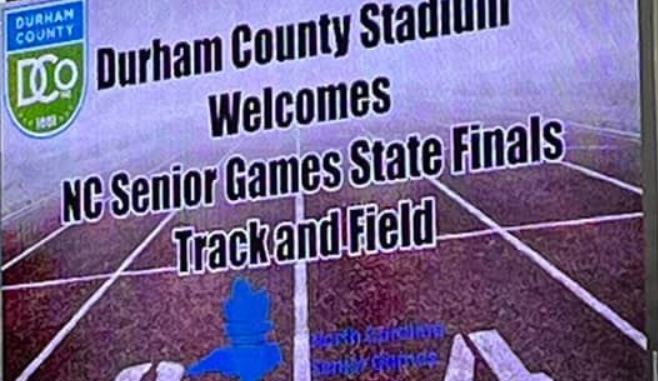 Hundreds of athletes competing in the NC Senior Games, in dozens of sports & all over the state, proved once again that age is no barrier to athletic achievement. Ivonne Chirino-Klevans and Frank Cashwell were great displays of this mindset while competing in the 5000m and 1500m Race Walks at Durham County Memorial Stadium.
Ivonne set 2 meet records in winning both races overall, from the W55 division, and broke 3 team records along the way. She won the 5000m 30:52.20. This broke the old meet record of 31:44.73 that she set last year. Her 3000m split of 18:22.15 was under her 18:33.99 from earlier this year. Coming back a few hours later, she dusted the field at 1500m, with a time of 8:52.14, which better her PR of 8:55.65 and the meet record of 8:54.97.
Frank won the M80 division 5000m in 39:21.73, splitting 3000m in 23:44.08 and then taking the 1500m in 11:48.08. These performances are new team records at 5000m and 1500m, and the split breaks his old record of 24:07.46 set earlier this year.