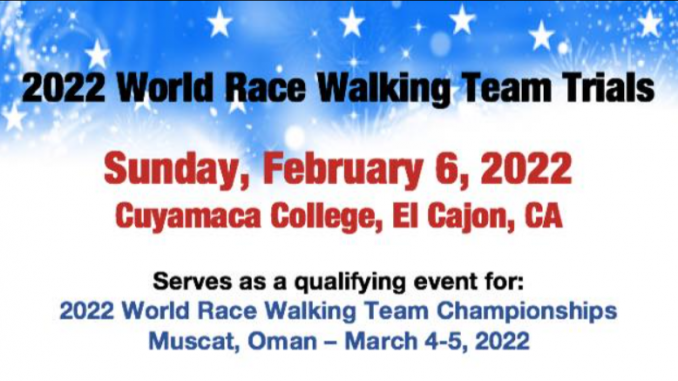 Fresh off of 2 big races in USATF Champs at 35km & 3000m with only 1 weekend off between them, Bricyn Healey is once again traveling across the nation. Surely adding to his frequent flier miles, Healey is heading back to the San Diego area to race 20000m on the track at Cuyamaca College in El Cajon.
With a best of 1:35:49 set last April at the Pan American RW Cup Team Trials, the 7th place finisher from the 2021 Olympic Trials will look to improve upon that time, which would also give him much needed points in the World Athletics performance rankings for the distance. This is critical to make Team USA for the World Championships in July in Eugene, Oregon.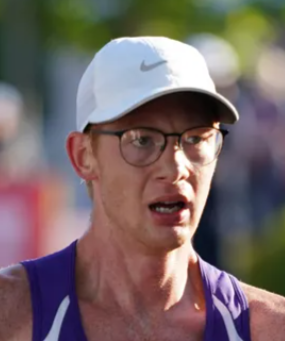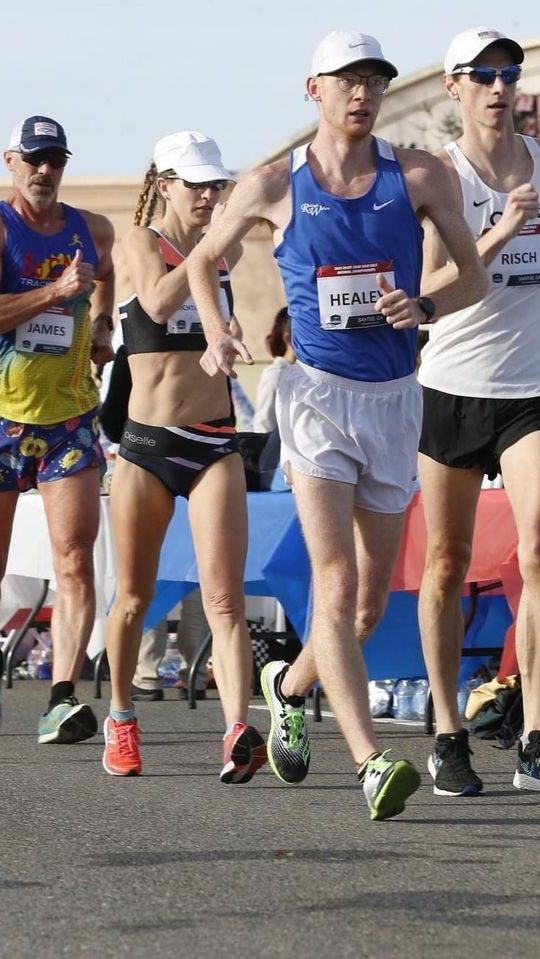 A top 4 finish in the race, with a time under 1:34:00, would give Bricyn options in selecting which distance he wants to compete in during the World Team Championships to be held March 4-5 in Muscat, Oman.
As for his teammates; Dan Nehnevaj has already decided to go at 35 km in Oman and Steven Smith will wait until April (site TBD) for his season debut at 20 km to get more training. Stefanie Meacham and Natalie Ehlers will be looking at outdoor debuts in March, likely racing the CIU Rams Invite in Columbia, SC and/or Montreat Invite in Black Mountain, NC at 5000m.
Race Info:
Sunday February 6 | Cuyamaca College, El Cajon, CA
Start Times:
Women 20000m/10000m – 7am PT | Men 20000m/10000m – 8am PT | Open 5000m – 10am PT
Live Results | Live Stream (possible video source)