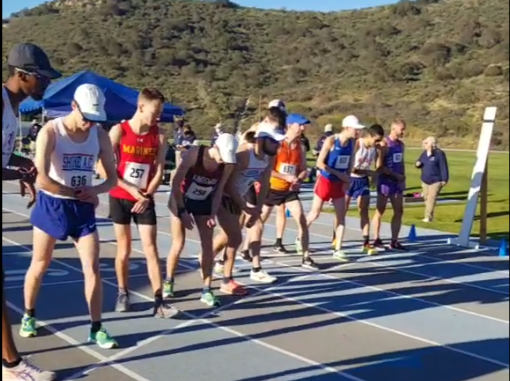 50 laps around the scenic oval at Cuyamaca College in El Cajon, CA is how Bricyn Healey spent his morning, racing against most of the top Walkers in the US, along with a guest in Canadian Olympian, Ben Thorne.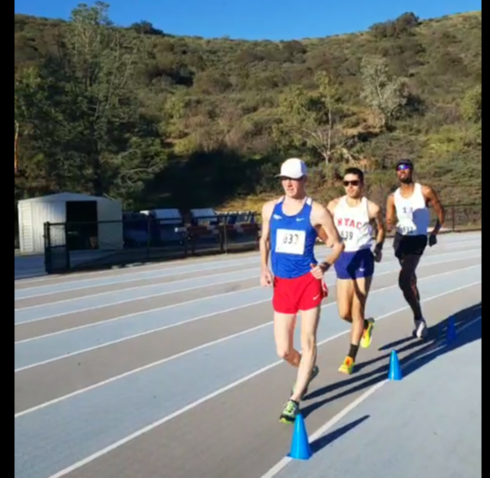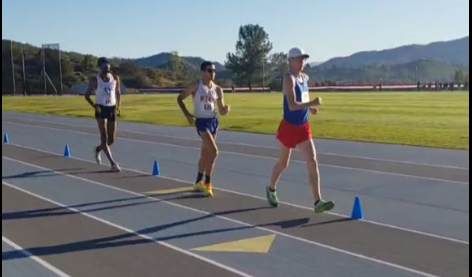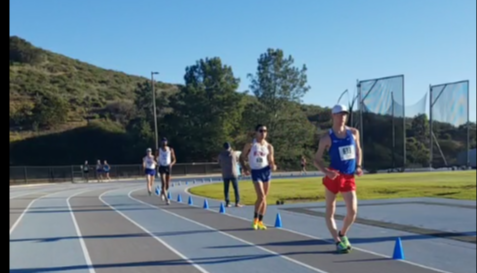 Thorne took the lead from the start and was briefly followed by fellow US Olympian, Nick Christie. Christie fell off the pace and spent most of the day by himself. Healey was in a group of 4 until Emmanuel Corvera stopped early. From there, he traded laps with Sam Allen and Jordan Crawford until both slowly gapped him.
Final results (add a 1 in front of the time to indicate 1 hour)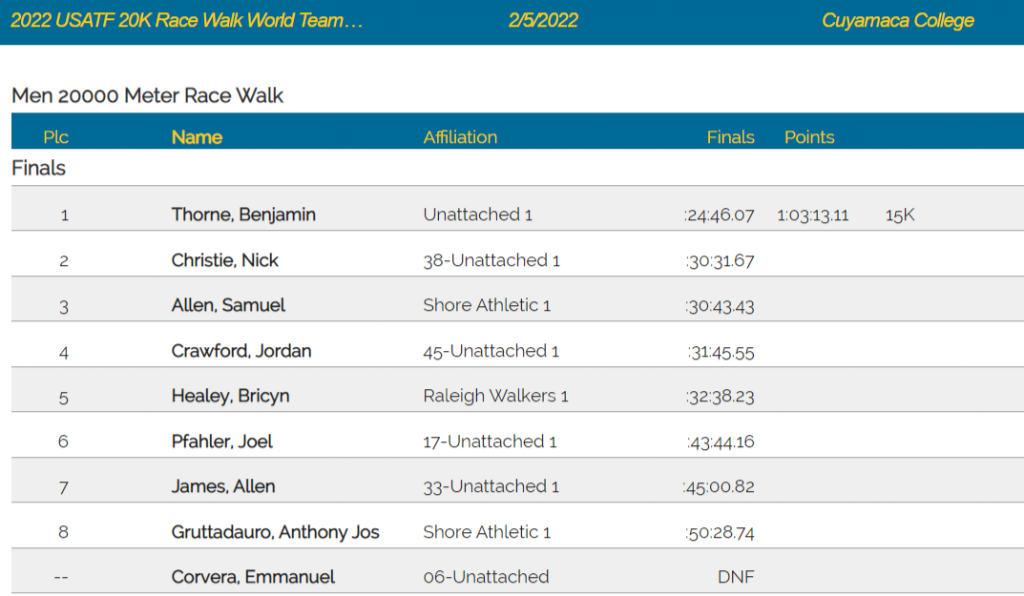 Bricyn finished the 20000m in a new PR (road or track) of 1:32:38.23, well under his previous best of 1:35:47 from April 2021. This performance was under the US standard (1:34:00) to compete in the World Team Championships in Muscat, Oman in March. It also is a new Team record for the distance too. Full Team Records can be found on the Records page.
As Bricyn was one of 2 entrants who also qualified to race the 35 km distance, he knew that a good performance would give him flexibility in choosing which distance to compete at for Team USA. Post race, he announced that he'll be choosing the longer 35 km distance, which means that he and teammate Dan Nehnevaj will be racing in the same event in Oman. This should allow both of them to maximize their performances by being able pace together with someone they know well. The superior quality of a World Championship will also provide a large pack to race with, making it easier to achieve a top time and place.
Once details of the live results and live stream for the World Team Championships are available, we'll share that with everyone so they can watch the race.